The company does not comment on the incident.
In the airspace of Ukraine over the Donbas on the eve of the uncontrollable recorded flight of a passenger plane, according to the service Flightradar24, reports the Chronicle.info with reference to the Correspondent.
According to him, the flight is closed because of the fighting zone made Airbus A319-112 of the company Ural airlines. Flight U6346 (SVR346) carried out flight Anapa — St.-Petersburg.
The plane was flying through the territory ORDO, Luhansk and Kharkiv regions.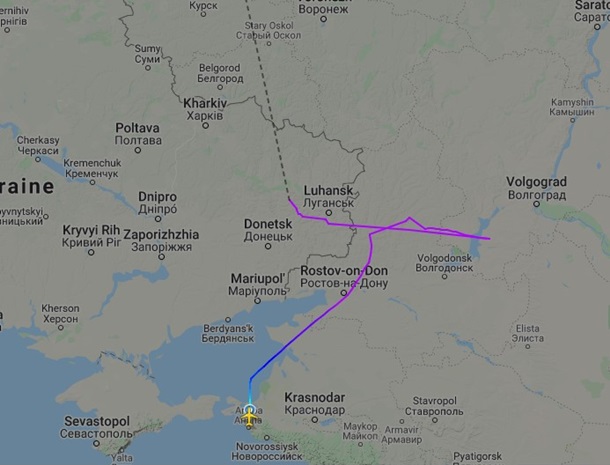 As you know, flights over the war zone in the Donbas is prohibited until summer 2014 was shot down flight MH17.
Recently, the authorities had to agree on the mode of silence with the separatists to use aircraft for fire fighting in the Luhansk region.
In addition, in September 2015, Ukraine has banned flights over its territory by Russian aircraft.